25 April – 25 May 2019
GALLERY presents the artistLEE KYUNG HEE' solo show, entitled " Spring Tales" edited by Chiara Gatti.
On Thursday 25 April, at 18:30 in Pietrasanta ( Lucca) Italy, KYRO ART
An everlasting theme like flowers' one unveils new forms, new messages in works of a contemporary artist who was born in South Korea but who lived with Italian Renaissance in her eyes.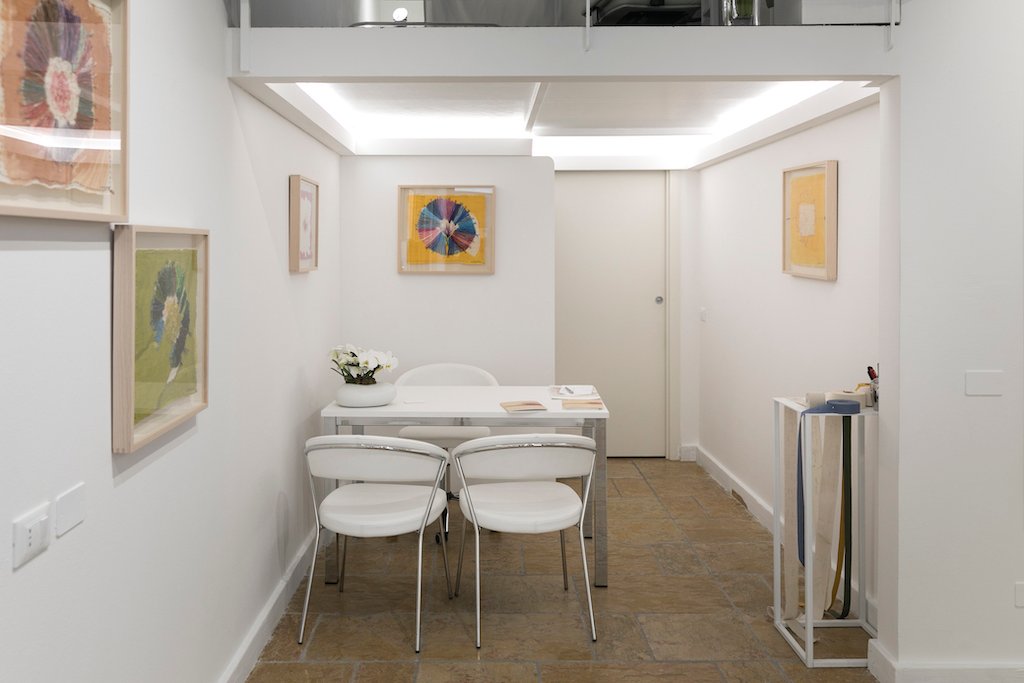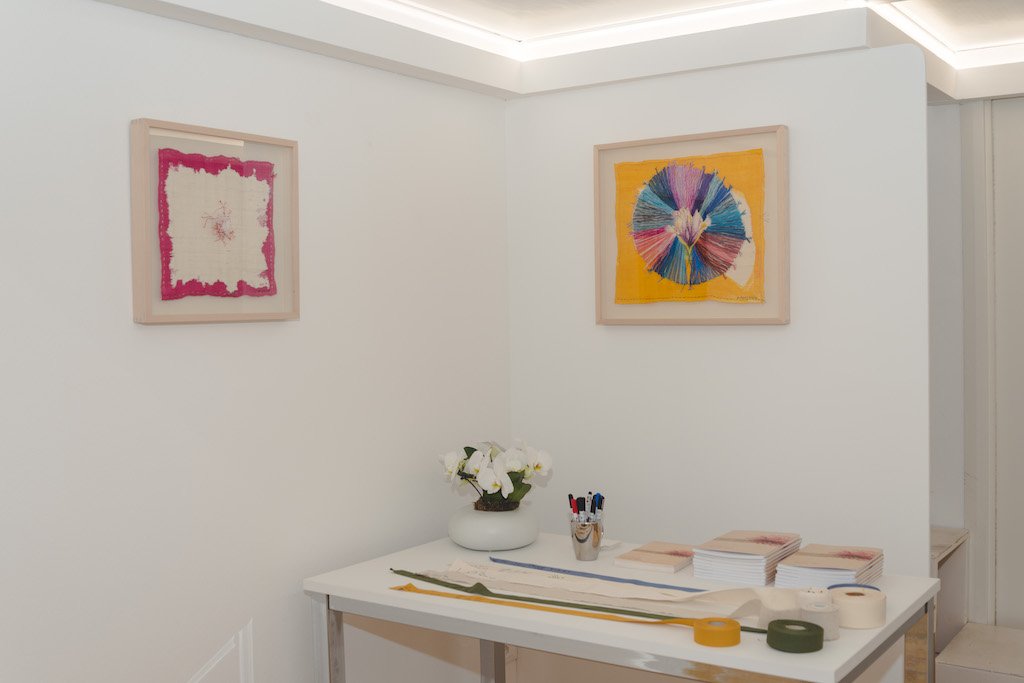 We of Kyro Art Gallery in Pietrasanta will host in our spaces Lee Kyung Hee's poetic work. She was the author of paintings made by watercolours on hemp fabric dedicated to the small world of a fragile nature, to passing beauty of bulbs, stems and corollas drawn with Asiatic technique and sixteenth-century erudition. Plant-related maps of Lee Kyung Hee look like the big botanical figures of ancient naturalists, herbariums, notebooks once travellers, nanely globetrotters of the XVIII century, filled out with naturalia and mirabilia of each geography. They follow flowers' blossom, from their peak up to their decay , slight vanitas which become absolute in the universal sense of a life's allegory, shrouds kissed by grace.This route is edited by Chiara Gatti and includes 18 works made up of brilliant colours, full of light, written on fabric once with quick gestures and wide backgrounds, once at the point of a brush with calligraphic harmony, they are minimum signs where space of raw canvas is protagonist of the composition. Tale of a nature explored in detail, of a jab among pistils' damp humours , however it touches lightly abstraction where petals become irregular structures, and a " vitruvian" calculation of proportions traces exact spaces around flowers hatching. Abstraction is lyric and slow-paced. It comes close to meditation. Spring of Lee Kyung Hee is all contained in a bud. A flower potentially raises in synthesis, it is essential in leaves' movements, in essences' perfumes. If nature is a metaphore of life, flower is so a daily chapter in life cycle.
The show of this Korean limber artist occurs in an important moment of historical-critical revival of the Twentieth century authors and of the latest trends. Whereas Italian museums host retrospectives of many art women, presence in Pietrasanta of an Eastern artist concludes a study frame work that makes us meditate on, beyond a genre superficial distinction, shared languages and themes, result of a pleasing and day-dreamer spirit.
The show at Kyro Art Gallery follows personal show of Lee Kyung Hee just hosted in delle Grasce Hall, at Luigi Russo Cultural Centre of Pietrasanta.